Programs
Securities Arbitration Clinics: Commemorating 25 Years of Law Students Aiding Investors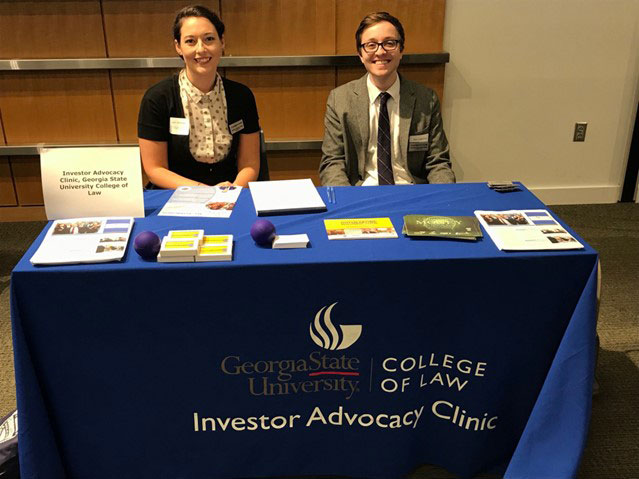 In the fall of 1997, a number of law schools across the nation began heeding the call of SEC Chairman Arthur Levitt to launch, for the first time ever, clinics, staffed primarily by law students, dedicated to providing free legal services to investors of modest means who seek remedies for investment harm.
The clinics serve a dual purpose by providing both a means of recourse for investors who otherwise would not be able to afford it, and in giving securities law students valuable practical experience at an important time in their legal education.
As part of a special exhibit we are launching on the history of these clinics, the Securities and Exchange Commission Historical Society will commemorate this groundbreaking launch with a livestream program on September 14 featuring securities clinic leaders and former participating law students who will examine the history and future of the clinics and what they have meant to investors and students alike.
Welcoming Remarks
Arthur Levitt, SEC Chair from 1993 - 2001
Panel I - Securities Arbitration Clinic Administrators
Jill Gross, Senior Associate Dean for Academic Affairs and Law Operations, Professor of Law, Elisabeth Haub School of Law, Pace University; Former Director, Pace Investor Rights Clinic (MODERATOR)
Barbara Black, Professor (retired) and Founder, Pace Securities Arbitration Clinic
Christine Lazaro, Professor of Clinical Legal Education, Director, Securities Arbitration Clinic, St. John's University School of Law; former student and participant in Fordham University School of Law's Securities Litigation and Arbitration Clinic
Paul Radvany, Clinical Professor of Law, and Director, Securities Arbitration Clinic, Fordham Law School
Bruce Sanders, Supervising Attorney & Adjunct Professor of Law, Investor Justice & Education Clinic, Howard University School of Law
Panel II – Former Law Student Clinic Participants
Ronald C. Long, Head, Aging Client Services, Wells Fargo; District Administrator, Securities and Exchange Commission Philadelphia Office from 1997 - 2002 (MODERATOR)
Christine Lazaro, Professor of Clinical Legal Education and Director, Securities Arbitration Clinic, St. John's University School of Law; former student and participant in Fordham University School of Law's Securities Litigation and Arbitration Clinic
Qudsia Shafiq, Associate General Counsel, Edward Jones; former student and participant of the Georgia State Law Investor Advocacy Clinic
Toyin Momoh, Senior Counsel, US Securities and Exchange Commission; former student and participant of the Howard University School of Law Investor Justice & Education Clinic
---