Upcoming Program
September 11 - 20 Years Later: A Lesson in Crisis Leadership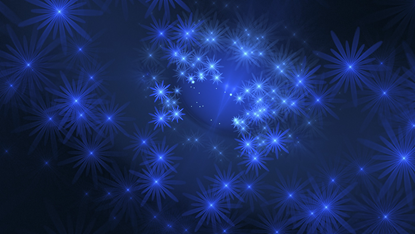 Live Webcast
Monday, September 20, 2021
4:00 PM – 5:30 PM EDT
September 11, 2021 marks the 20th anniversary of the suicide bombings carried out by al Qaeda terrorists. Two of the hijacked planes turned the World Trade Center complex into a mass grave of 2,763 victims, one plane severely damaged the Pentagon military headquarters killing 189, and the fourth plane, United Flight 93 crashed in a Pennsylvania field killing all 44 aboard. The SEC's 334 employees of the Northeast Regional Office located in 7 World Trade Center were evacuated safely, but their offices and records were destroyed. The US financial markets were seriously disrupted.
Co-hosted by ASECA and the SEC Historical Society, this program will feature key figures of the US financial system who led our markets in the hours, days and weeks following the attacks.
Panelists
Harvey L. Pitt, SEC Chairman, 2001–2003
Wayne M. Carlin, Regional Director, SEC Northeast Regional Office, 2000–2004
Roger W. Ferguson Jr., Board of Governors, Federal Reserve System, 1997–2006
Annette L. Nazareth, Director, SEC Division of Market Regulation (now the Division of Trading and Markets), 1999-2005
David M. Becker (moderator), SEC General Counsel, 2000–2002
---
Upcoming Program
A Decade of SEC Enforcement Specialization
Live Webcast
Tuesday, October 12, 2021
4:00 PM – 5:30 PM (EDT)
On January 13, 2010, the SEC's Enforcement Division, led by Robert S. Khuzami, announced formation of national specialized units it established in five priority areas: asset management; market abuse; structured and new products; foreign corrupt practices; and municipal securities and public pensions. (A sixth unit, focusing on cybersecurity, was formed in 2017.)
The Commission announced the new units would "help provide the additional structure, resources, and expertise necessary for enforcement staff to keep pace with ever-changing markets and more comprehensively investigate cases involving complex products, markets, regulatory regimes, practices and transactions."
The new structure, which included a new Office of Market Intelligence, was considered the most significant reorganization since the Enforcement Division's establishment in 1972.
This program will explore with their current leaders, the evolution, successes and challenges of the Division's specialized units over the last decade.
Panelists
LeeAnn G. Gaunt, Chief, Municipal Securities and Public Pensions Unit
Joseph G. Sansone, Chief, Market Abuse Unit
Kristina Littman, Chief, Cybersecurity Unit
Adam S. Aderton, Co-Chief, Asset Management Unit
C. Dabney O'Riordon, Co-Chief, Asset Management Unit
Osman Nawaz, Acting Chief, Complex Financial Instruments Unit
Charles Cain, Chief, Foreign Corrupt Practices Unit
G. Jeffrey Boujoukos (moderator), Partner, Morgan, Lewis & Bockius LLP, and former Regional Director, SEC Philadelphia Regional Office
This program is made possible with the support of Morgan, Lewis and Bockius, LLP.