Standing Up the PCAOB: A Discussion with PCAOB's Founding Board Members and Audit Profession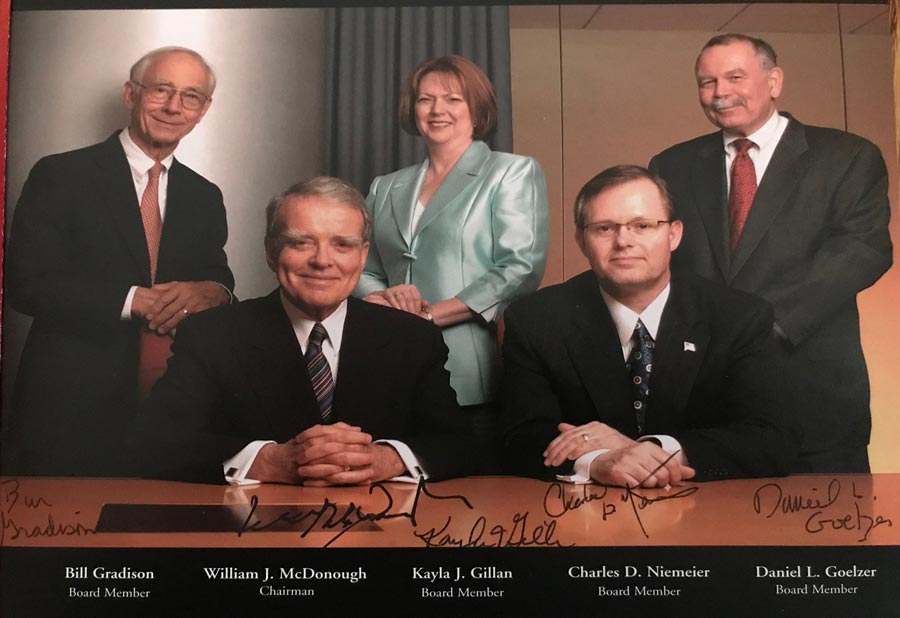 ---
Please Join the Securities and Exchange Commission
Historical Society for a Special Program

Tuesday, March 2, 2021
12:00 - 2:30 pm (ET)
Register Now
---
This live broadcast will focus on the early history of the PCAOB and provide a first-hand understanding of the challenges and opportunities of being a new regulator (Panel I) and newly regulated (Panel II) in the environment of the just-passed Sarbanes-Oxley Act.
Our confirmed guests include:
Panel I - Founding PCAOB Board Members
Kayla J. Gillan
Daniel L. Goelzer
Willis D. Gradison
Charles D. Niemeier
J. Gordon Seymour (Moderator)
Panel II - Public Company Audit Firm Representatives
Michael J. Gallagher (PwC)
Robert J. Kueppers (Deloitte - Ret.)
Samuel Ranzilla (KPMG - Ret.)
James S. Turley (EY - Ret.)
Julie Bell Lindsay (CAQ - Moderator)
---
THANK YOU!
This program and related gallery on the PCAOB are made possible through the generous support of the Center for Audit Quality and its member firms, including:
BDO USA, Crowe LLP, Deloitte & Touche LLP,
EY, Grant Thornton LLP, KPMG LLP,
PwC, RSM US LLP