The Center for Audit Quality Gallery on Corporate Governance
In Recognition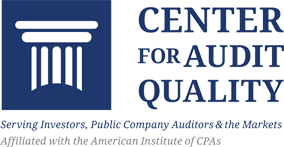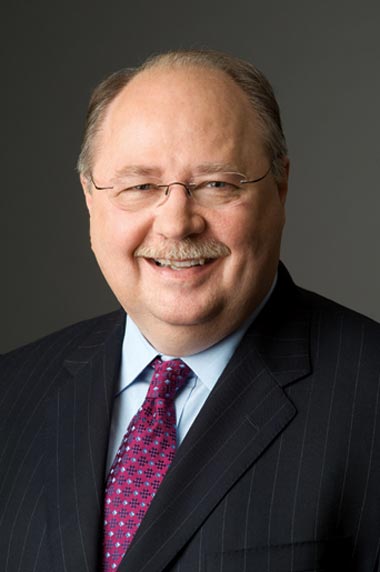 This Gallery was made possible through the generous support of the Center for Audit Quality.
The Center for Audit Quality (CAQ) is an autonomous, nonpartisan public policy organization dedicated to enhancing investor confidence and public trust in the global capital markets. The CAQ fosters high quality performance by public company auditors, convenes and collaborates with other stakeholders to advance the discussion of critical issues requiring action and intervention, and advocates policies and standards that promote public company auditors' objectivity, effectiveness and responsiveness to dynamic market conditions. Based in Washington, D.C., the CAQ is affiliated with the American Institute of CPAsFor more information, visit www.thecaq.org and follow the CAQ on twitter @thecaq.
---
The Center for Audit Quality recognizes Robert J. Kueppers, Senior Partner, Global Regulatory & Corporate Governance, Deloitte LLP, for his significant contributions to the public company auditing profession and for his leadership and dedication to the mission of the Center for Audit Quality.
Mr. Kueppers was a founding trustee of the SEC Historical Society, and has served as its President, Chairman, Treasurer as well as chair of the Society's SEC 75th anniversary commemoration task force. He is chair of the Board of the United Way of New York City, chair of the University of Minnesota's Carlson School of Management Board of Overseers, and a member of the board of the Ira M. Millstein Center for Global Markets and Corporate Ownership at Columbia University. He also serves as a trustee of the Committee for Economic Development in Washington, D.C., and as a member of American Corporate Partners, a veterans mentoring organization.
A graduate of the University of Minnesota, Mr. Kueppers previously was the senior technical partner with Deloitte & Touche LLP, the chief financial officer of an SEC-reporting manufacturing company in New York, and a professional accounting fellow in the SEC Office of the Chief Accountant.
---
The Gallery was prepared and built by Carla Rosati.
Dr. Durr and Mr. Colby thank the members of the 2014-15 Museum Committee for their guidance in the development of the Gallery: Mark Cahn, Wilmer Cutler Pickering Hale & Dorr LLP; Joseph Carcello, University of Tennessee; Daniel Goelzer, Baker & McKenzie LLP, Chair; Thomas Gorman, Dorsey & Whitney LLP; Parveen Gupta, Lehigh University; David Harms, Sullivan & Cromwell LLP; Brian Neill Hoffman, Morrison & Foerster LLP; Philip Khinda, Steptoe & Johnson LLP; Arthur Laby, Rutgers University; David Martin, Covington & Burling LLP; James McKinney, University of Maryland; James Overdahl, Delta Strategy Group; Eric Roiter, Boston University; Richard Rowe, Proskauer Rose LLP and Erik Sirri, Babson College.
---