Investment Company Regulation: The Intricacies of an "Enlightened Partnership"
In Recognition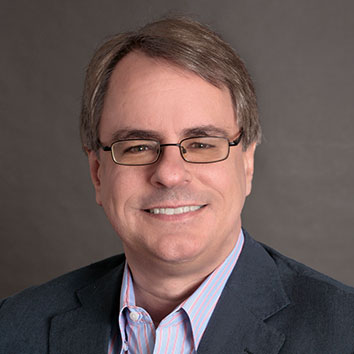 The Gallery on Investment Company Regulation is made possible through the generous support of W. Hardy Callcott, Partner at Sidley Austin LLP in San Francisco. We thank Hardy for his 17 years of dedication to the mission of the Securities and Exchange Commission Historical Society, the last 5 years of which he served as a member of the Board of Trustees, holding positions as Chairman, President and Treasurer.
Hardy is a distinguished member of the securities bar. He ranked nationally in Chambers USA for Securities Financial Services Regulation in Broker-Dealer Compliance from 2008 through 2017, and in Broker-Dealer Enforcement from 2013 through 2017. He was listed in Super Lawyers of Northern California in 2011, 2012, 2014, 2015 and 2016, and was named "Lawyer of the Year" for San Francisco Securities Regulation by The Best Lawyers in America in 2007 through 2012, and 2014 through 2016.
Prior to joining Sidley in 2013, Hardy was a partner at Bingham McCutchen from 2003 to 2013 and General Counsel of Charles Schwab & Co. Inc. from 1997 to 2003. He served in the General Counsel's Office of the SEC as assistant general counsel for Market Regulation (now Trading and Markets) from 1994 to 1997, and also taught in the Securities LLM program at Georgetown University Law Center.
Hardy graduated summa cum laude and Phi Beta Kappa, with honors from Yale University, and from Stanford Law School, with distinction, after which he clerked for the Hon. Mariana Pfaelzer in the U.S. District Court for the Central District of California.
---
The Society also wishes to thank the Investment Company Institute, Martin E. Lybecker, and Andrew "Buddy" Donohue for their generous support for this gallery.
---
Dr. Kenneth Durr thanks the staff of Investment Company Institute for their gracious assistance and provision of materials. He also thanks the following individuals for their participation in the June 1, 2017 "Rulemaking Under the '40 Act" program: Norm Champ, Kirkland & Ellis LLP; Paul Roye, Capital Research and Management Company; and Andrew "Buddy" Donohue. Finally, he thanks the 2016-2017 Museum Committee for their guidance in the development of the gallery: Alan Berkeley, K&L Gates LLP; Dan Goelzer, Baker & McKenzie LLP; Tom Gorman, Dorsey & Whitney LLP; Robert Helm, Dechert LLP; Roberta Karmel, Brooklyn Law School; Arthur Laby, Rutgers Law School; Craig Lewis, Vanderbilt University; David Lipton, The Catholic University of America, Chair; David Lynn, Jenner & Block LLP; James McKinney, University of Maryland; Annette Nazareth, Davis Polk & Wardwell LLP; Stephen Margeton, The Catholic University of America; and Michael Ryan.