The Enforcement Division: A History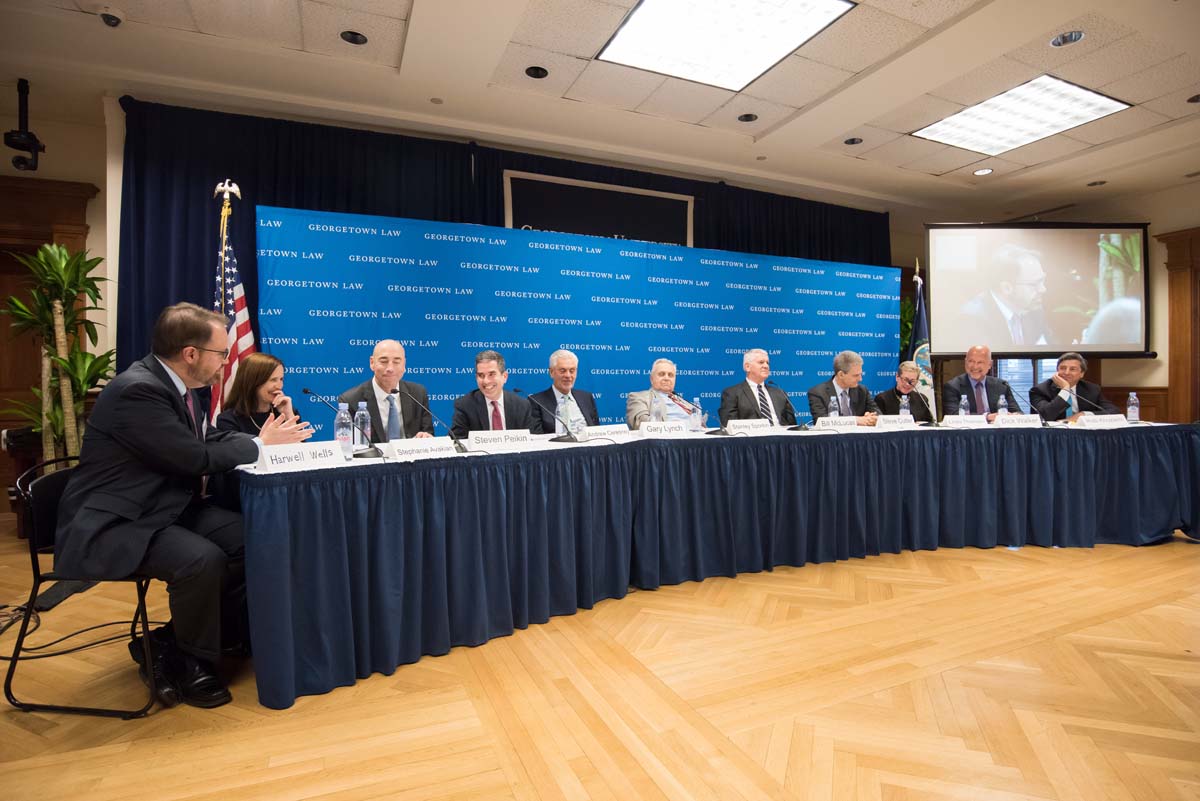 Introduction
When ordinary Americans think of the Securities and Exchange Commission, they think first of enforcement – of the Agency catching stock manipulators, stopping insider trading, uncovering cooked books, and ensuring corporate integrity. For almost a half-century, the SEC has enforced the securities laws and protected investors through its Division of Enforcement.
This Gallery tells the story of the Division since its founding in 1972, as its attorneys were confronted again and again not only with the fraudsters who seem constantly to plague the securities markets, but with new schemes and stratagems made possible by political, economic, and technological change. Through aggressive investigation and innovative lawyering, the Division has fought to uphold the laws.
---
Related Museum Resources
Programs
April 3, 2018

Roundtable of Current and Former SEC Enforcement Directors

Moderator: Dr. Harwell Wells

Presenter(s): Panelists: Stephanie Avakian and Steven Peikin, and former division directors Andrew J. Ceresney, Stephen Cutler, Robert Khuzami, Gary Lynch, William McLucas, Stanley Sporkin, Linda Thomsen, and Richard Walker.