The Enforcement Division: A History
Creating the Division of Enforcement, 1969 - 1972
The Wells Commission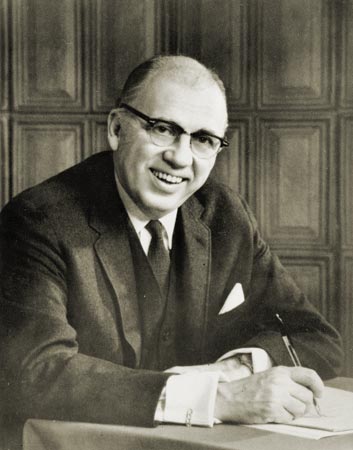 When Manny Cohen resigned as chair in 1969, he was succeeded by Hamer Budge and then, more consequentially, by William Casey, who took office in April 1971. Casey's view of the SEC, and particularly enforcement, was complicated; he forged a close relationship with Stanley Sporkin, and eventually provided strong support for enforcement activities, even as he preferred a less adversarial approach that gave "greater reliance on—and trust in" the securities industry.(1)
At the end of 1971 Casey formed an "Advisory Committee on Enforcement Policies and Practices" headed by his friend and political ally John Wells with former chairs Manny Cohen and Ralph Demmler as its other members.(2) While the "Wells Committee" was tasked with a broad review of enforcement practices, its charge from Casey revealed particular worries that enforcement attorneys had become overzealous and dismissive of targets' rights; the committee was asked to examine "enforcement practices and procedures from the point of view of due process, the relationship of enforcement action to notice of legal requirements, the attribution of responsibility for violations and the protection of reputation and rights of privacy."(3) Its report appeared on June 1, 1972, less than six months later, and contained 43 recommendations, the most famous of which led to the "Wells process" still followed by the SEC, giving prospective targets of enforcement actions notice and the option to provide a written response to the Commission – now known as a "Wells submission" – before an enforcement proceeding is commenced.(4)
---
Footnotes:
(1) Philip Greer, 'Casey SEC' in his Image, Wash. Post. August 21, 1972: D9; Joseph Persico, Casey: 145-47 (1990)
(2) Report of the Advisory Committee on Enforcement Policies and Practices.
(3) Request for Public Comments on SEC's Advisory Committee on Enforcement, March 2, 1972.
(4) Procedures Relating to the Commencement of Enforcement Proceedings and the Termination of Staff Investigations, SEC Rel. No. 33-5310 (Sept. 27, 1972); Paul S. Atkins and Bradley Bondi, Evaluating the Mission: A Critical Review of the History and Evolution of the SEC Enforcement Program, 13 Fordham J. Corp. & Fin. L., 367, 381 (2008).
Related Museum Resources
Papers
March 2, 1972

image

pdf

(Government Records)

June 1, 1972

Report of the SEC Advisory Committee on Enforcement Policies and Practices (Wells Committee Report)

(Courtesy of Robert Knuts)